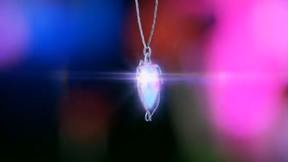 Princess Catania's crystal necklace
is an object in
Barbie: Mariposa & the Fairy Princess
. Catania gave it to 
Mariposa
as a gift. When a Crystal Fairy noticed Mariposa wearing it, another said she must have stolen it, and then everyone feared her as a male fairy warned of her fire breath. 
King Regellius
 believed she had stolen it, and banished her from Shimmervale, making Catania mad at him because she herself had given it to her.
Ad blocker interference detected!
Wikia is a free-to-use site that makes money from advertising. We have a modified experience for viewers using ad blockers

Wikia is not accessible if you've made further modifications. Remove the custom ad blocker rule(s) and the page will load as expected.