"Fate Finds A Way"

The Barbie Diaries
Written by:
Michael Sakolir
Performed by:
Elanya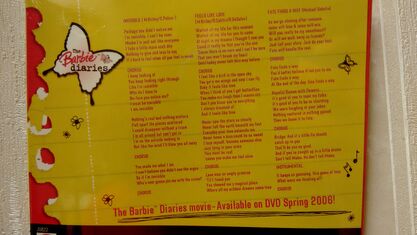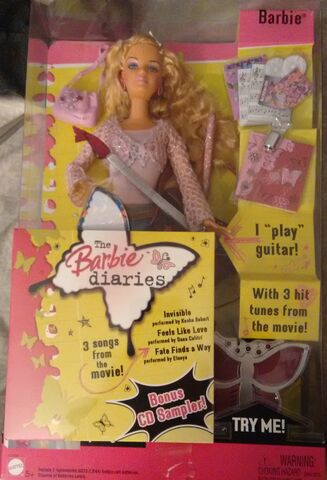 "Fate Finds A Way" is a song featured in The Barbie Diaries. It was written by Michael Sakolir and performed by Elanya.
In the movie, it is played during Barbie and Kevin's slow dance at the Fall Formal
Lyrics.
As we go chasing after romance
some will lose and some will win
Will you really be my sweetheart?
Or will we walk away as friends?
Just tell your story. Just do your best
Fate will handle the rest

CHORUS
Fate finds a way
You'd better believe it led you to me
Fate finds a way
At the end of the day, fate finds a way

Hopeful Romeo with flowers
It's good of you to meet my thoughts
It's good of you to be so charming
We were laughing at your jokes
Nothing ventured is nothing gained
Then we leave it to fate

CHORUS

Bridge: And if a little lie should catch up to you
That'll do you no good
And if you're caught up in a little drama
Don't tell Mama. No don't tell Mama

INSTRUMENTAL

It keeps us guessing, this game of love
What were we thinking of?

CHORUS
Ad blocker interference detected!
Wikia is a free-to-use site that makes money from advertising. We have a modified experience for viewers using ad blockers

Wikia is not accessible if you've made further modifications. Remove the custom ad blocker rule(s) and the page will load as expected.